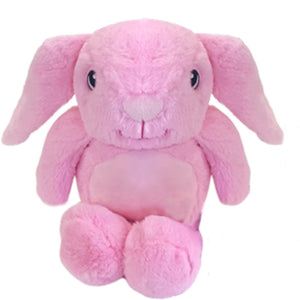 Gor Hugs Rabbit is made for an adventures dog who is stimulated by sound. Big floppy ears make a lot of crinkle sound.
Baby Rabbit (20cm)
Cuteness of this toy will make any dog love its sound making abilities. Floppy ears will dangle and crinkle when thrown about. Active dogs will be kept occupied with their natural fun nature fulfilled. Additional one-piece grunter in the body of Mommy Rabbit is providing extra sound effect for fun wanting furry family members. We have used a new one-piece grunter which is more durable and a safer alternative to standard grunters on the market.
Dogs love to snuggle with these softies – please note this toy isn't indestructible, dogs must be supervised at all times when wrestling with it.