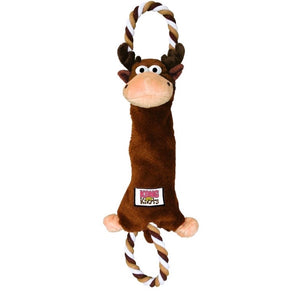 Kong Tugger Knots is a fantastic tug toy with knotted ropes inside for a realistic feel.
The ropes extend outside on each end to create an excellent tug toy. The inner ropes are looped together to absorb the stress of tugging.
The inner looped ropes are covered by a durable material in the shape of various animals. This unique design creates a captivating variety of textures and resistance that your dog will love.
This tug toy will help you interact with your dog with lots of tugging fun. 


Approx. 48cm