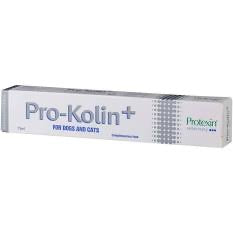 Dogs and cats have trillions of microorganisms living within their gut, known collectively as the microbiota. The microbiota is essential to the normal functioning of your dog or cat's gastrointestinal tract. The microbiota is required for digestion of plant matter, production of certain vitamins, protection against harmful bacteria, maintaining a normal gut lining and supporting their immune system.
An imbalance to the gut bacteria (known as a dysbiosis) may disrupt these normal functions and result in your dog or cat becoming unwell.
There are many factors which may unbalance the microbiota such as: Antibiotic use, scavenging, stress, travel including stays in kennels and catteries, a change in diet or an underlying gut problem.
Your vet may suggest supporting them with: A bland diet, probiotics and prebiotics, clays and pectin.